18 Years
of experience
247
transactions
227
single family homes
Let Lance Help You Find Your Way Home
Lance isn't your typical realtor. As a general contractor, he knows how houses are built, what can go wrong with them, and what's involved in repairing them. More than a realtor, Lance is an advocate who helps homebuyers make informed decisions on home purchases. He also helps home sellers get the best price. Whether you're buying or selling, start by calling Lance.
Trying to sell?
We'll spot hidden problems that can derail a sale
Unlike the typical realtor, Lance has extensive experience in construction and can identify the fixes or improvements that will get you top dollar for your property. His in-depth knowledge of what repairs cost is also invaluable for evaluating an offer that asks for price reductions based on needed repairs.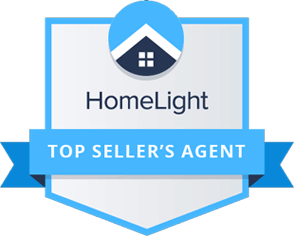 Selling, buying, building? You need more than a real estate agent
Real estate agents are a dime a dozen. What separates LG Unlimited from the rest is our breadth of experience. Instead of the usual "Look how beautiful this room is!" you get an agent who is also an experienced General Contractor. One who will look at the bones of a house, inform you of any potential issues and let you know what's involved in making changes to better fit your needs.
None of the standard commission realtors offer the depth of specialized information we do to help you make the right decisions—and our fees are significantly lower. If you are buying, I will look at as many houses as it takes to find the right home for you. If you are selling, our knowledge of the market and my negotiating skills will ensure you get the best price.
18 Years
of general contractor experience
Lower
commission fees than full-service brokers
Extensive
resources and contacts in the housing industry
In-House
photography using state-of-the-art equipment
7-Days A Week
availability from 6am - 9pm
From Rough Carpentry to Real Estate
Starting at the age of 15, I was working summer jobs in rough and finish carpentry for new home construction. This early experience led to a 17-year career in general contracting. Seeing a need for better informed real estate agents to help both buyers and sellers, I became a licensed real estate agent in 2008.
Making Sure the Home of Your Dreams Doesn't Turn Into a Nightmare
Very few people looking to buy a single family home have the experience to fully assess the structural integrity of a house or its systems. Unfortunately, the typical real estate agent isn't much help, as they simply lack the knowledge to spot potential problems.
With my experience as a contractor, I can point out the pros and cons of a property and give you a good idea of what any repairs or renovations will cost. I can also make suggestions for modifications to make a house work better for you, as well as what those changes will cost.
Together with my wife Christina, we provide helpful insights about the area where you're considering buying. With her extensive knowledge of school districts in southeast Wisconsin and the unique character of local communities, Christina adds an essential perspective for anyone with a family.
Whether you are buying or selling, real estate transactions always involve stressful decisions. With our professional yet friendly approach, we help you make well-informed decisions you can feel secure about.
Looking to Buy?
Work with a realtor who's also a contractor
Before Lance became a real estate agent, he spent many years working as a contractor. His in-depth knowledge of homes from the foundation up provides unique insights into properties that help prospective homebuyers make informed decisions. With Lance, there's never any pressure to buy. If anything, he's more likely to give you reasons to NOT buy a house.